News — Asfour crystals
Posted by Ronit Sen on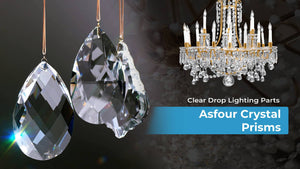 Picture this: A bright sunny weekend it is, and you are cleaning your store room. Suddenly, you have discovered an antique chandelier. No wonder antique pieces look stunning all the time. But if you want to add it to your living room for home beautification, you have to make the piece look trendy and perfectly fit with your interior decor. And a clear drop crystal prism is the ideal adder to spruce it up a little.  But before you start, you should follow this guide once, especially if you haven't tried it ever. Let's get started! Why Use Crystals in...
Posted by Ronit Sen on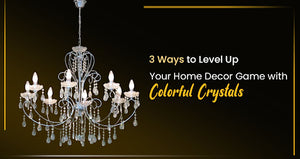 Looking for innovative ideas for home decoration? Crystals may come in handy. Buy Asfour crystals at wholesale price from our online store and stay on top of your home decor dream. Explore our product pages now and order accordingly. We offer free shipping across the US on orders over $35.